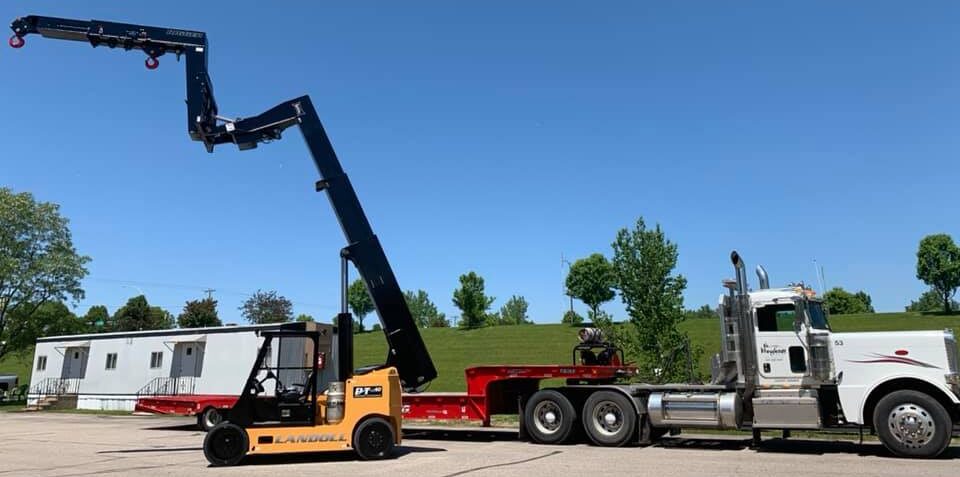 When you need millwright work conducted to install, move or repair equipment, you want millwrights with knowledge, skill and expertise to get the job done right. The millwright service team at Neufeldt has been there for countless numbers of customers, installing ovens, furnaces, conveyors, kitchen equipment, air handling systems, , automated systems, pump alignment and more. We were even big enough to handle the installation of rides in the amusement park at Mall of America!
In addition to a first-rate millwright staff, we have the equipment to handle your task, including:
6,000 – 40,ooo -pound forklifts
16' – 26'' scissor lifts
Non-marking machinery dollies
Tiltbed or rollback truck
53' semi tractor-drop deck trailer
48′ semi tractor-hydraulic tail tri-axel drop deck trailer
Electric, gas and diesel welders in stick and wire feed
Leveling equipment
Our 40,000 pound forklift is rated to lift at full capacity 20′ up. It also has a rigging boom attachment that can lift 30,000 lbs at 26′. It is a cab operated or remote controlled unit that allows the operator to efficiently and safely place your equipment.
Our team of union millwrights is ready to tackle any job you have. Click on the link on the right side of the page to get a quote on our millwright services today!